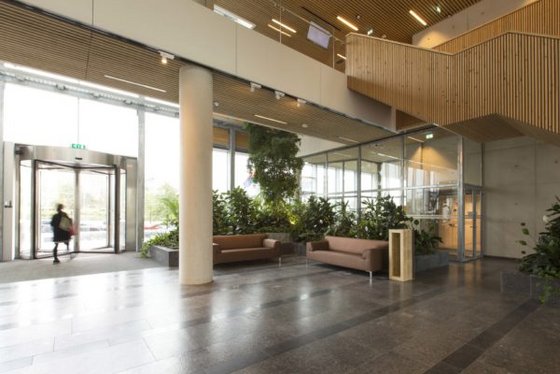 On a scale of 1 to 10, what grade do you give your facility management?
Are you already at a 10? If not, can we help to take the next steps?
As a supplier of hygiene paper and solutions for washrooms, we are happy to be your contact for optimising the ecological, economic, socio-cultural and functional quality of facility management:
protecting the environment and conserving natural resources is one of our priorities and the essence of the BlackSatino brand
We implement the reduction of life cycle costs and the preservation of economic values based on the idea of a circular economy
Safeguarding health and comfort is something we have been focusing on not just now, but of course increasingly since the beginning of the pandemic.
That facility management plays a role in increasing sustainability has recently been emphasised once again in surveys, but has been an issue for over a decade.
We are happy to support you with the following questions:
Where can processes be optimised in terms of sustainability?
How is information collected in your company about who uses what and how much hygienic paper?
How can this survey be integrated into everyday operations?
What is the current actual status of your company in this area?
How much CO2 can you save?
How can the first steps be tackled and implemented?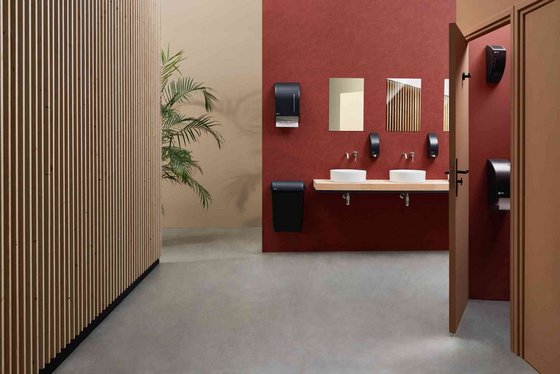 Circular building strategy
Active for sustainability and the circular economy
Sustainability is a topic for top management. Filling sustainability with life is the task of all positions in the company – and also of external service providers.
As a facility manager, you have an important role in this: you ensure smooth processes and are an important central hub for aspects such as energy and environmental protection. This means that decisions concerning material cycles and product cycles are also part of your tasks. Circular solutions allow you to take into account the preservation of value in these decisions (also together with purchasing) – and most importantly, your organisation's sustainability goals.
Cooperation with different interest groups is also part of the field of activity in facility management: this is because a circular facility strategy affects a wide range of departments and business relationships. By cooperating with internal stakeholders and external suppliers, you can identify and delineate your needs and incorporate them into the facility strategy.
Open communication
Create acceptance in the company
Sustainable circular processes bring change: this requires a rethink, and in some cases, new processes.
Many companies relied on instructions. You should rather focus on information, transparency and cooperation. Open communication is essential to implement change successfully. When people know and understand why they should, for example, dispose of their coffee cups separately (because the paper is the raw material for new hygiene paper), an awareness and understanding of sustainable action is created.
Stimulate desired behaviour and provide feedback. Competitions (who separates the rubbish best?) or game rules can help – as can information about results (e.g. we saved 150 kg of CO2). Highlight positive cases – this is an incentive for those who do not (yet) act similarly.
Whitepaper
From circular flow goals to facility management strategy

Facility managers play an important role in closing loops and implementing a company's circular flow goals. After all, they are the ones who determine which products and services are necessary for their company. The facility manager's guidelines provide the framework within which the buyer or contract manager operates.